The 1 World Connected Newsletter
A periodic newsletter with news, case studies, podcasts and blogs from the 1 World Connected team, released every Wednesday until the end of 2020
What's New(s)
The 1 World Connected team is excited to participate in the virtual Internet Governance Forum 2020, to be held November 2-17, 2020. Registration is still open; please do register online and attend!
Here are the sessions that 1 World Connected will be organizing.
Thursday, 5 November, 2020 - 12:10 to 13:40 EST: Dynamic Coalition on Innovative Approaches to Connecting the Unconnected: Lessons Learned from Evidence-Based Research
Monday, 9 November, 2020 - 12:20 to 13:50 EST: Access Challenges among Rural Communities & Local Solutions (Workshop)
Thursday, 12 November, 2020 - 11:10 to 12:40 EST: ICTs, SDGs, and Existing Data Gaps for Measuring Progress (Workshop)
The full IGF schedule is available online here, with several interesting workshops, open forums, Best Practice Forums and Dynamic Coalition sessions.
Do check out our new website for all our news, case studies, blogs, podcasts, and more!
---
Featured Podcast
Dr. Basil Leodoro, advisor to the World Health Organization and one of the key members involved with the Vanuatu Inter-island Telemedicine and Learning Network spoke with Professor Christopher Yoo of 1 World Connected about the challenges of deploying digital health solutions in remote islands in Vanuatu, and his lessons building VITAL.
And while you're there, subscribe to our SoundCloud!
---
Featured Case Study
---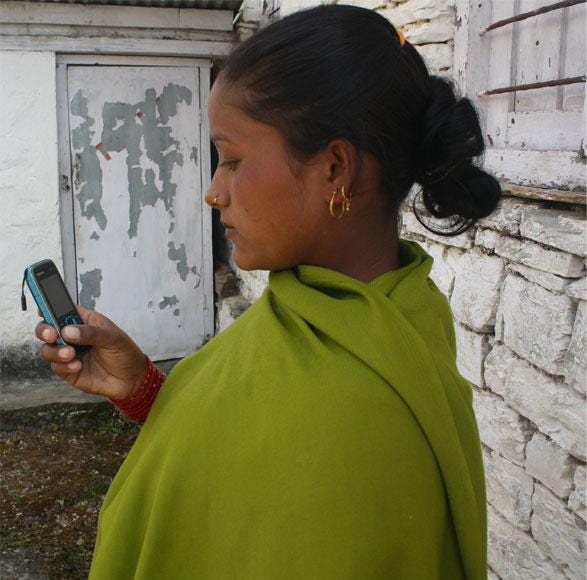 Amakomaya is a free web and mobile application that aims to fill gaps in maternal and neonatal healthcare access in Nepal.

Administered by a diverse team of medical, sociological, financial, and public health professionals, the application delivers medical information via pre-recorded video content. The videos explain the stages of pregnancy, inform mothers what to expect, provide medical information about warning signs of health problems, and assist women in maintaining the wellbeing of themselves and their babies.

The application contains platforms for pregnant women as well as their healthcare providers. Women can enter information about their health and receive advice and reminders for care. The interface also engages women's support networks, offering outreach to husbands and mothers-in-law about best practices for care during pregnancy.
---
Upcoming Events
1 World Connected will participate in the Global Digital Health Forum 2020, from December 7-9.